Welcome to Rolling Ridge Puppies!
We are a family-owned hobby breeder of Mini Bernedoodle puppies located in Millersburg, Ohio. We specialize in Mini Blue Merle Bernedoodle and Tri-color Mini Bernedoodle puppies.
Our family has been raising puppies for over 30 years, but it is the Mini Bernedoodle that has stolen our hearts! These dogs are brimming with personality and intelligence from their Poodle side while retaining the cool, calm demeanor and eagerness to please from their Bernese Mountain Dog mother.
---
We offer a 1-year genetic health guarantee on all of our puppies. We also have them checked by our veterinarian and ensure that they are up-to-date on all recommended shots & wormers. You can see the details on our Policies page.
We are happy to provide references and share our experience and suggestions. We make it a point to place our puppies with families that are a good fit for everyone. If you have any questions, please Contact Us.
Nationwide Shipping Available
---
Customer Testimonials
Hello Leroy,
I just want to say thank you since my puppies have come to fill our family with love and of course we also give them a lot of love.
-Miriam S.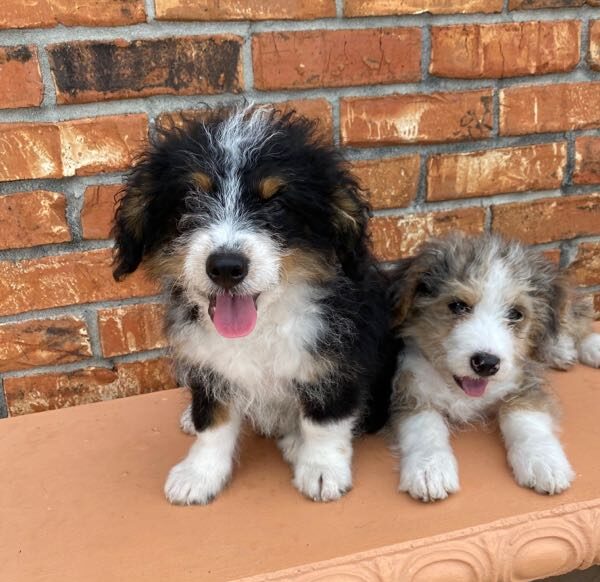 ---
We love, love, love our puppies! Both girls are doing just wonderfully!
We have taken training classes together and they are both very smart in addition to being so beautiful! We attract a lot of attention when we go places together!
Bella weighs 28 pounds and she is such a joy and a blessing. She was incredibly easy to house train. Thank you so much for letting us be her forever home!
I am attaching a few pictures of Bella.
You and your family have a wonderful and blessed Christmas!!
-Vicki K.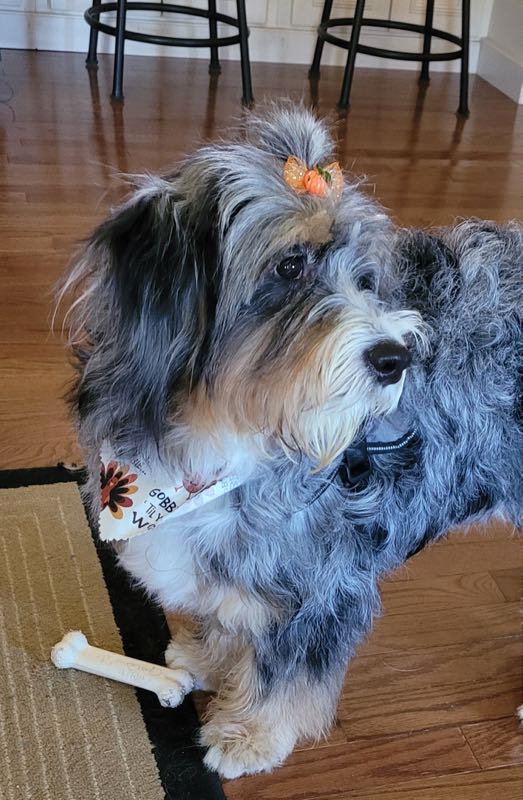 ---
Hi Leroy.
I have been meaning to do this for a while, but with holidays, etc…
Sending along pics of Layla. She's wonderful. The best temperament, loving…pretty much house trained herself via the doggie door. Not perfect, but close! She's right at 25 lbs.
The pic in my car…she'd just gotten back from groomer and not really excited about that visit. 🙂
Carol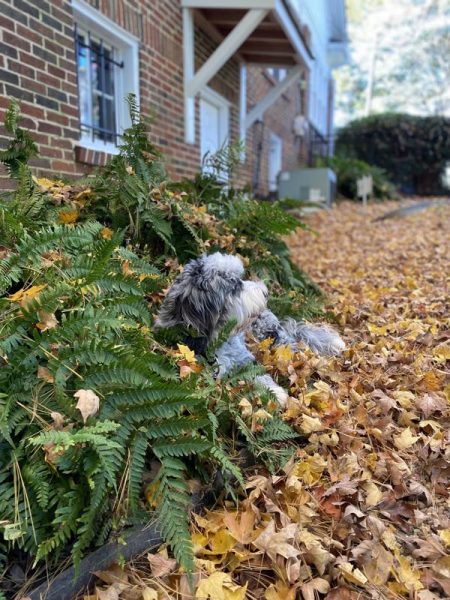 ---
Hi Leroy,
By the way Scooter is such a wonderful dog. We couldn't be happier with him. When I have him out in public, people create such a fuss about him because they think he is so cute! And he's been very easy to train because he is so smart! He just started taking agility classes and he is progressing so fast that he's going to compete next month.
Cassie H.
---
Murfee is settling in nicely. He has learned to navigate our backyard steps, both up and down. Hasn't quite managed the doggie door quite yet. He is a very vocal little guy-definitely makes his wants known, especially early in the morning. Thanks for allowing us to give him his forever home.

Lois J.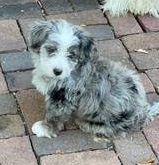 ---
I wanted to send a quick email to you to let you know how much I've enjoyed Drew (now Mackie). He has been easy to train and is incredibly social! I'm not ready to get Mackie a buddy but I'd appreciate it if you could let me know when you have new litters as I'm sure I will want another! Thank you.
Joshua R.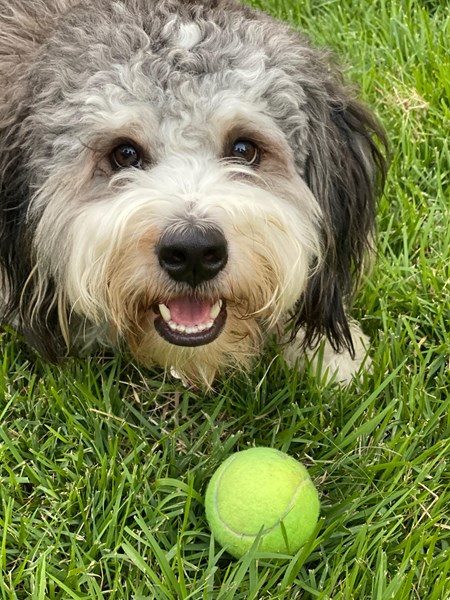 ---
Rolling Ridge Puppies
Average rating:
6 reviews
Mar 28, 2023
Thank you so much
I got my puppies through this company and I was surprised by their honesty, responsibility and how well cared for my puppies arrived from Ohio to Louisiana. Thanks to Leroy for the communication that was maintained during this process and I can only say that I am blessed to have them in our home. Highly recommend this place if you want to get a pet.
Jul 21, 2022
Ida (pronounced EE-da)
Happy Birthday (1yr.) to Janna, Joanna, James, Kathy, Sara & Elaine (now Ida) !!!
Ida's a small gal, weighing only 22lb. She's smart as a whip and we start Rally classes next month to build on to her obedience classes. Our objective is to become therapy dog trained. She seems to be the only mini Bernedoodle in Virginia, altho we know that can't be true. But she turns heads everywhere we go! She's a wonderful companion and I love her dearly!
Thank you, Leroy & Joanna!
Aug 12, 2020
Thank you so much for being so helpful during this process! Here's a couple pictures of him for you 🙂






Aug 12, 2020
Karl is doing great. Still getting used to our home but he seems happy and, with 3 children here, does not lack for attention. Thanks for making this a very easy process!